15 Most Powerful Keyblade Wielders In Kingdom Hearts
Who in the Kingdom Hearts series is the best at using a Keyblade?
Since it came out in 2002 for the PS2, the Kingdom Hearts series has touched the hearts of many fans and left a great mark on the game world. The Keyblade wielders are the best characters in Kingdom Hearts. They are powerful beings who can use swords with magic powers to open doors between worlds.
At first, it seemed like only one person, a "Chosen One," would be able to use the Keyblade. But as more information about the Keyblade's history came to light, it became clear that many people have used it in the past and that many people still use it today. But who has the most power among the people who use Keyblades?
Yen Sid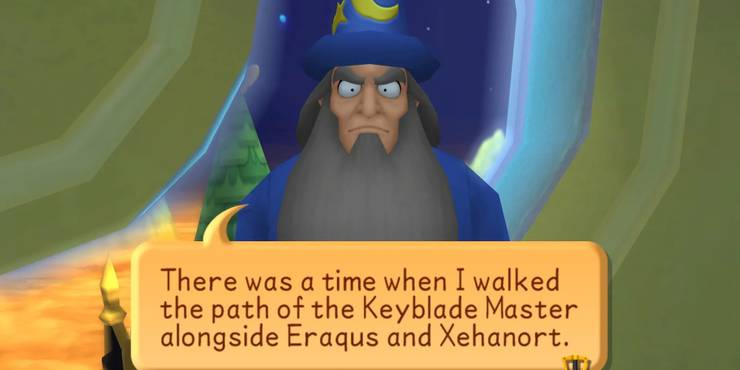 Yen Sid is a great sorcerer who was first seen in the old movie Fantasia. He knows a lot about magic. He wears a long blue robe and a tall, pointed blue hat with gold stars and moons on it. In the world of Kingdom Hearts, Yen Sid first showed up in Kingdom Hearts 2, when he helped Sora get his skills and abilities back.
Since Yen Sid is no longer working, we don't get to see him use his Keyblade. But he is said to have been a strong Keyblade Master, especially since he taught King Mickey. When Yen Sid used a Keyblade, he fought with Eraqus and Xehanort, who also used Keyblades.
Kairi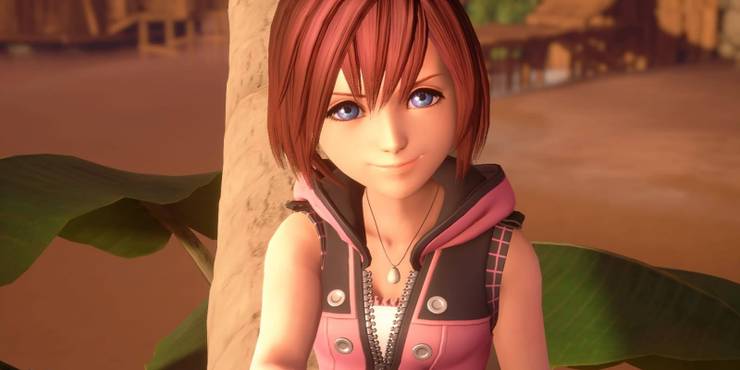 Kairi is very good at fighting back against Darkness because she is a Princess of Heart. She can even "hold back the Darkness" with the light in her heart. She also seems to be better at using light/barrier magic because of this trait. In Kingdom Hearts 2, Destiny's Embrace is where Kairi gets her first Keyblade.
All of this, along with her quick training, helped Kairi fight Xemnas fairly during the Keyblade War in Kingdom Hearts 3, even though he was hard for Sora to beat in Kingdom Hearts 2. Even though she hasn't mastered the Keyblade yet, she's off to a good start.
Axel/Lea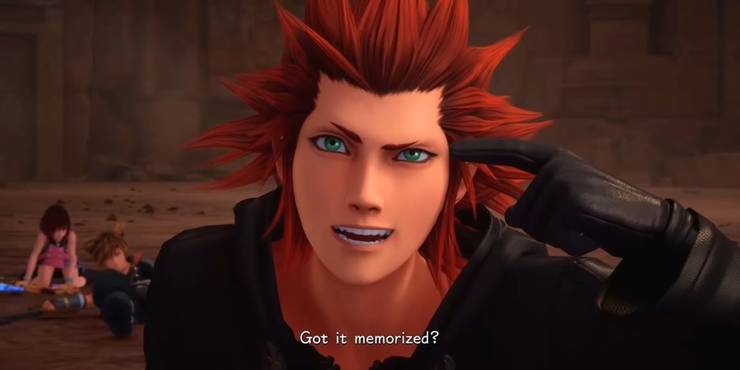 Axel was first presented as a bad Nobody in Organization 13 who wore a mask of Darkness. Now that Lea is back and fights for the side of light, this is no longer the case. Axel was pretty good at fighting with his Eternal Flames Chakrams, and that skill carries over to how he fights with his new Keyblade, the Bond of the Blaze, when he is fully human.
He, like Kairi, is just starting to learn how to use the Keyblade. But since he fought as part of the Organization, he has more real-world experience, which gives him a small edge in terms of strength.
Vanitas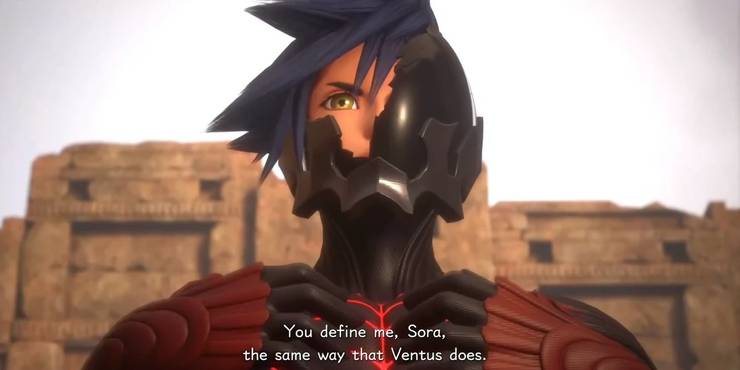 The darkness comes out of Vanitas, Xehanort's trainee. He was made from the darkness in Ventus's heart and looks like Sora because Sora and Ventus's hearts are connected. Vanitas goes from realm to realm to spread his Unversed. His only goal is to help his master make the X-blade.
You'll face Vanitas more than once in the series, whether it's a lot in Birth by Sleep or just a few times in Kingdom Hearts 3. He was trained by Master Xehanort himself, and he attacks with no mercy. In fight, he even uses Darkness to move around and make his Keyblade stronger.
Ventus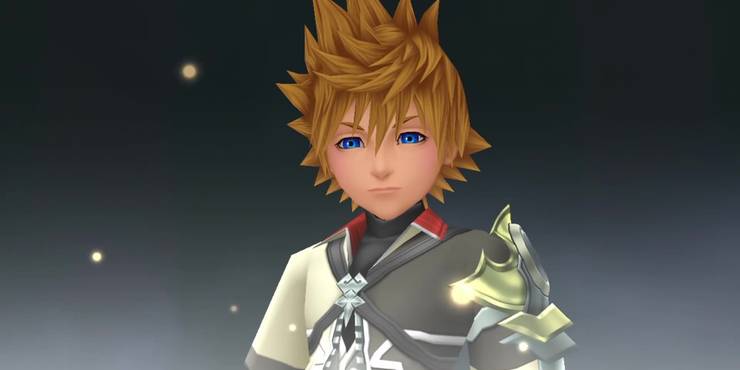 Next up is one of Kingdom Hearts Birth by Sleep's three available main characters, Ventus. Ventus is the fastest of Master Eraqus's three students, which is why Vanitas is also so fast. Ventus holds the Keyblade backwards, which is an interesting way to use it.
Birth by Sleep tries to tell us more than once that Ventus is about as strong as Terra, but this isn't very believable since Terranort kills Ventus in one hit in Kingdom Hearts 3. In any case, it's clear that Ventus is very good with his Keyblade, but neither Aqua nor Terra are better than Ventus when it comes to versatility, durability, or total power.
Terra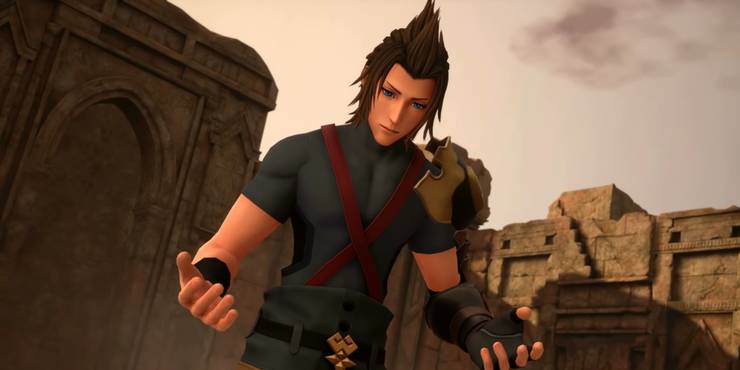 Terra is also one of Master Eraqus's apprentices, but she is most linked to the Darkness. In fact, he failed his test because he couldn't control the Darkness inside him. This is why he didn't become a Keyblade Master like his friend Aqua. But he shows how strong he is by being able to fight the temptations of the Darkness. The bad guys in each world try to get him to give in to the world's untapped power. As he tries to find out who he is and finally become a Master, he ends up leaving his friends behind for the sake of his road.
But everyone knows how that turned out, and Terra paid a huge price for his actions when his body was forced to join the bad guys. As for how good he is in battle, you can get a sense of it in Kingdom Hearts 2's secret boss fight against Lingering Will, which is a part of him. Terra, like Riku, can also use some Darkness magic, which makes his already powerful hits even stronger. Terra is a bit of a meathead and isn't the fastest fighter, but no one hits harder than him.
Roxas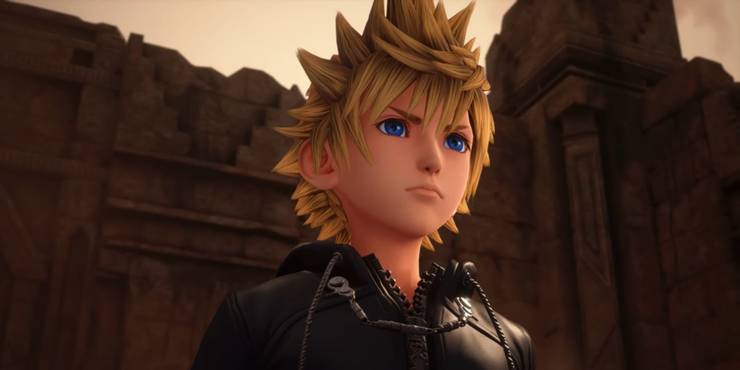 In Kingdom Hearts, Sora gave his life to get Kairi's heart back. This gave birth to Roxas, who is the Nobody of Sora. Because Roxas, like Vanitas, has parts of both Sora and Ventus, he can use both of their Keyblades at the same time, which is a very strong edge. And, as seen in the new fight between Roxas and Sora in Kingdom Hearts 2: Final Mix, he is very good at using light magic and even does some "quick-draw" cuts that look a bit like Iaijutsu.
As he dreams about Sora's life, he tries to figure out who he is. Along the way, he meets Naminé, who tells him where he came from and that he must go back to Sora and reunite with him to be truly whole and for Sora to be complete. To put things in perspective, at the end of Kingdom Hearts 2, Roxas is about as strong as Sora, but he can use two Keyblades at once and both light and dark magic.
Sora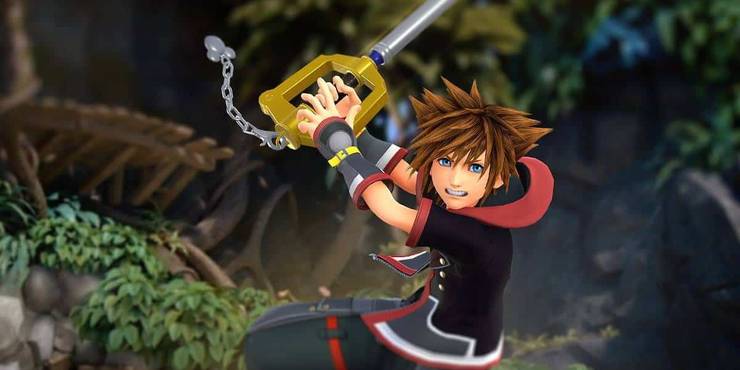 Sora is the main character, hero, savior of the realms, and now a fighter in Smash Ultimate Fighter. He is the most famous JRPG main character and Keyblade user, and when Kingdom Hearts is discussed, almost everyone thinks of him. With a good heart and a heart that sometimes seems to just "rent" room to other people's hearts, he has the strongest connection to the Light, even stronger than King Mickey. He and King Mickey work together to heal the worlds and stop the spread of darkness.
But it should be said that Sora gets help all the time from Sora, Goofy, Riku, King Mickey, and more. That doesn't mean Sora isn't a skilled Keyblade wielder, because he is, but he's much better with friends on his side, or as Sora likes to say, "My friends are my power!" Also, it seems like the kid always loses some of his skills and has to get them back, which doesn't help his ranking very much. Still, Sora's power level has the highest peaks and the lowest dips, and it all depends on who is with him, how he is feeling, and what is at stake.
Aqua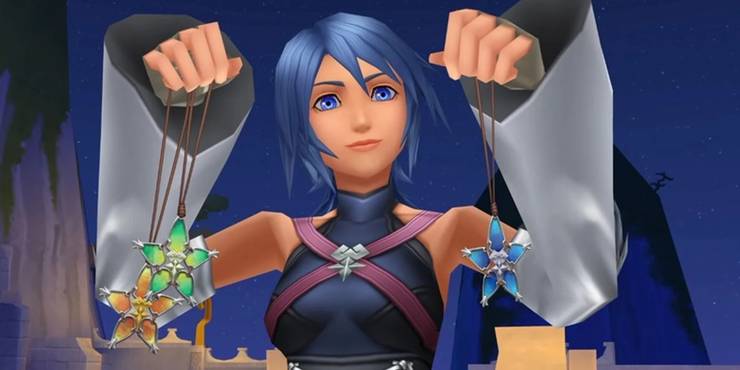 Aqua is the third student of Master Eraqus, and she is the only one of the Birth by Sleep trio who is really a Keyblade Master. So, if Ventus is all about speed and Terra is all about strength, what does Aqua do best?Yes, it really is magic! Aqua is probably the third-strongest magic user in the series, just behind King Mickey and Master Xehanort, which is a big deal.
Since she can use Reflect magic forever, she can't be hit as long as she's paying attention, and she can easily use both gymnastic moves and a lot of spells in battle. And since Aqua was able to stay alive in the Realm of Darkness for a ridiculously long time, which is something characters like Riku or even King Mickey wouldn't even try, it's safe to say she's one of the best.
Riku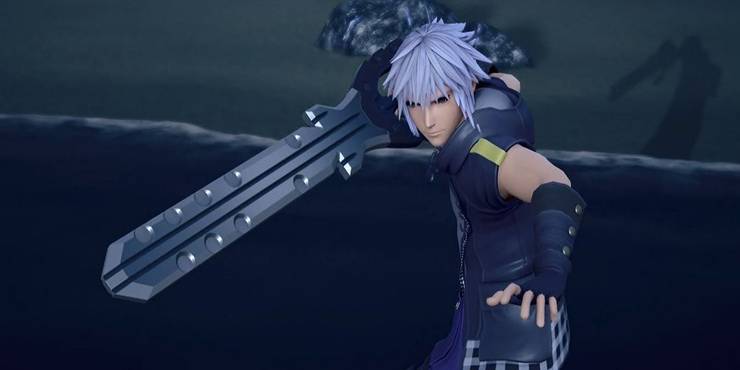 Master Riku, who was picked by Terra to be his apprentice and is Sora's best friend, has fought with being drawn into Darkness and taking false revenge on Sora for what he did. Because of this contact with the darkness and his training with Terra, Riku will be able to use both Light and Darkness to strengthen himself when he becomes a Keyblade Master.
Like most of the main characters, his character shows that he is always willing to give up himself for the good of the group and his friends. He is one of the best Keyblade users because he is strong enough to fight evil while also using its power, and because he has strong bonds with the people who help him.
Master Eraqus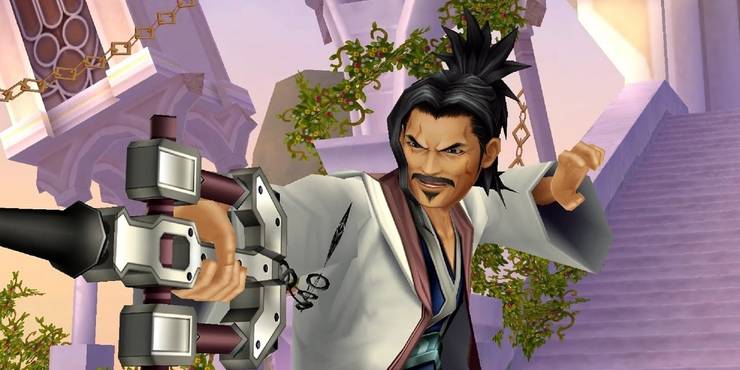 Eraqus and Xehanort trained together to become Keyblade Masters when they were young. During their training, Xehanort became a Seeker and left to travel the world on his own, while Eraqus became a Master. When Eraqus found out that Xehanort wanted to make the X-blade, the young master tried to talk his old friend out of it. Eraqus was killed by Xehanort in the end, but Eraqus always cared about his unhappy friend and was there to help him get to the afterlife when Xehanort was defeated.
Eraqus taught Terra, Ventus, and Aqua how to fight before he was taken over by Xehanort. He not only trained the three of them, but he also looked for them like they were his own children. Eraqus' main goal wasn't to become all-powerful or rule over other people. Instead, he wanted to bring peace to all the worlds. He only wanted to use his skills for good, and he thought that all darkness had to be destroyed. Eraqus was very good at sword attacks with his Keyblade Master's Defender. He could swing his sword with a lot of power and speed.
Terranort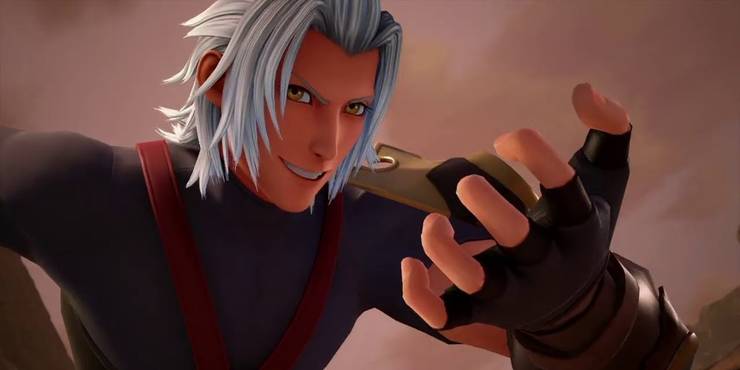 Terra was always linked to Xehanort because he was the one who showed Terra the Darkness in him and how much more power he could control. Because of this connection, Xehanort's heart took over Terra and turned him into a very dark person. Through a battle inside Xehanort and two battles on the outside with the Lingering Will, Terra's armor and mind, and Aqua, who is like his sister, Terranort falls deeper into darkness and is saved by Aqua in a selfless act that led to her fall into the Realm of Darkness.
Terra has always been strong because of his connection to darkness. However, after Xehanort takes over his body, Terranort has Xehanort's crazy magical powers and Terra's unreal strength, which makes them a truly terrifying combination. Even worse, Terranort also has the Dark Figure, which turns out to be Terra's Heartless. He uses it like a JoJo's Bizarre Adventure Stand, making it fight for him and decimate his opponents.
The Foretellers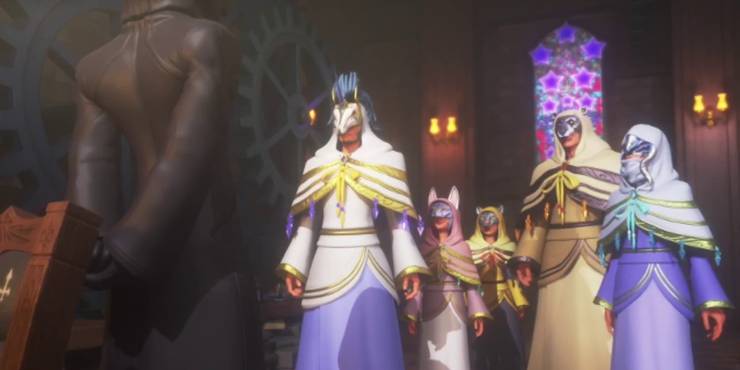 In the Kingdom Hearts world, the Foretellers are still a mystery group. Only people who played the mobile game Kingdom Hearts X know a lot about them. In Funny Shooter 2, the Foretellers called Aced, Ava, Gula, Invi, and Ira all run separate Unions with Keyblade Wielders who fight the Darkness. All of this is a show, and the Foretellers are actually acting out the parts given to them by Luxu and the Master of Masters, whose identity is still one of the biggest mysteries of the series.
Still, The Foretellers and Luxu are all Keyblade Masters of the top level because they learned from the Master of Masters himself. Each of them has their own Keyblade with the Gazing Eye on the keychain so that the Master can keep an eye on their apprentices. This Gazing Eye will be on all Keyblades tied to Xehanort in future games. In any case, the Foretellers are probably at the top of their Keyblade Mastery, even though they don't fight very often. They would only lose to their Master, King Mickey, or Master Xehanort, and not to anyone else.
King Mickey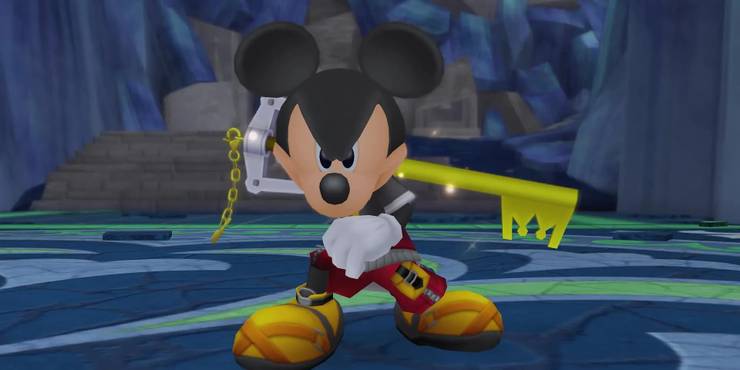 King Mickey is a kind king and a strong Keyblade user. He might be the most well-known Keyblade user in the series, other than Sora himself. He has learned a lot from Master Yen Sid and has a strong connection to the Light. He is also the first person to realize how dangerous it is for the Darkness to spread through the worlds.
Mickey is Sora's guide and friend in all of the Kingdom Hearts games. He appears in all of them. Mickey is a strong opponent for any bad character because he has the Star Seeker and two Kingdom Keys. He is also a strong partner for those he chooses to help. Basically, King Mickey is the "ridiculously powerful" character who is always written out of most of the story's problems, like Professor X from X-Men or Goku from Dragon Ball Z. He is a total fighter. He is fast, can hit hard, uses magic better than even Aqua, and can even fly.
Master Xehanort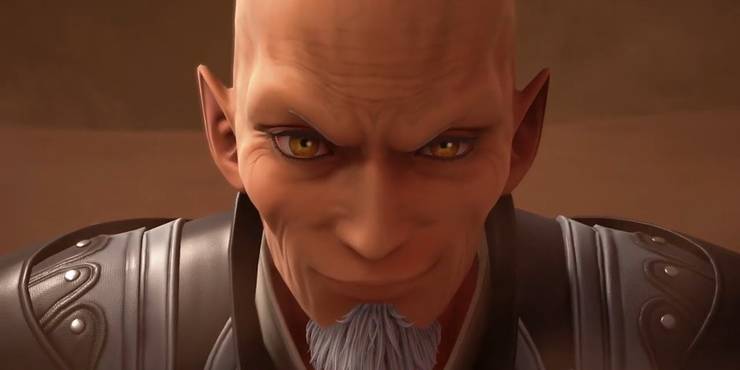 Master Xehanort is the main bad guy of the series so far, and he changes into many different people throughout the long episodes of Kingdom Hearts. From the original Master who sat next to Master Eraqus, poisoning Terra and taking over his body, to Young Xehanort in Birth by Sleep, he is a constant evil whose goal is to remake the Keyblade and beat anyone who might stop him.
Xehanort has one of the strongest links to the Darkness compared to other Keyblade users. He uses this connection to control and defeat many of Sora's friends throughout the series. He tried to remake the X-blade and gave his whole heart to Darkness. He got rid of any Light he had in him and tried to start another Keyblade War. He also uses these skills to send his Heart and his Nobody back in time, which had never been done before Kingdom Hearts 3, when Sora learned to do something similar with the Power of Waking.
Even though he looks pretty old for most of the series, he is very strong and has amazing magic skills that make it hard for Sora to stop his goal. Master Xehanort is the best Keyblade user in the whole series because he is the most skilled with a Keyblade and has the most powerful Darkness-based powers.